TANKVAC HV 1203M TC
Very high capacity emptying vacuum
1150 liters
3800 mmH2O
480 m3/h
The TANKVAC HV is a self-contained, large capacity vacuum cleaner with fine filtration at the discharge. It is ideal for emptying and transferring large volumes of lubricants and non-foaming detergents. The 1203M TC version with a capacity of 1000 liters is equipped with SIEBEC Sofraper's exclusive TURBO™ and HV™ technologies. A combo never seen before on the market!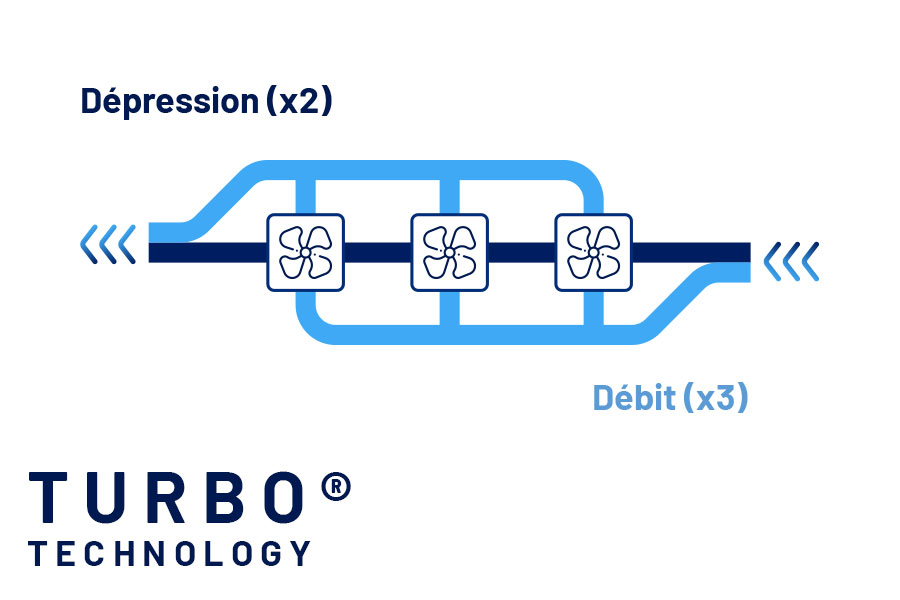 TURBO™ technology
This patented self-adapting multi-motor technology is unique on the market. It allows the vacuum cleaner to detect the suction context and to automatically change the motor configuration to favor a strong vacuum (motors in series) or a high air flow (motors in parallel). Thus it sucks up both liquids and solids!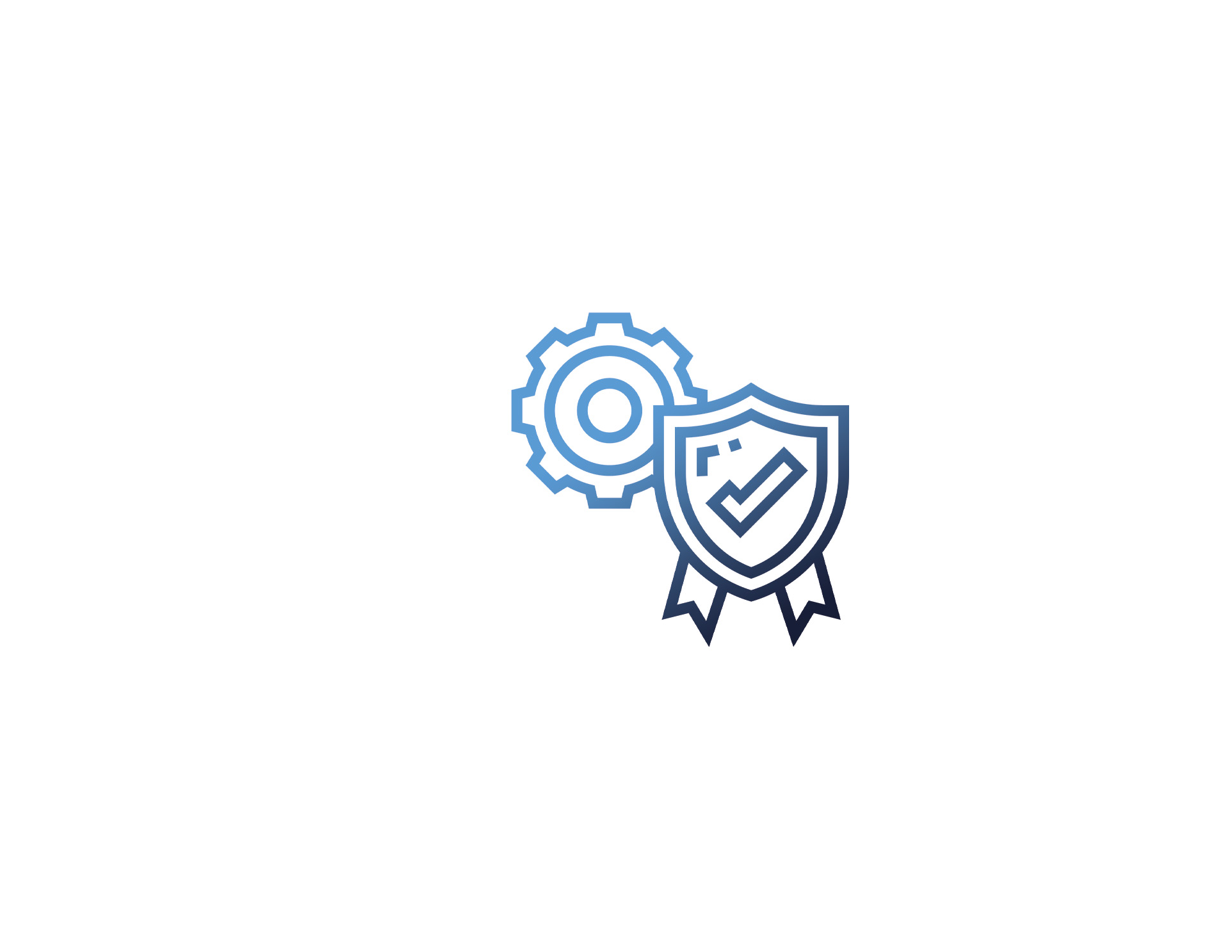 HV™ technology
This exclusive patented SIEBEC SOFRAPER allows for ultra-fast transfer of liquids while ensuring complete cleaning of bins, without liquid or solid residue!
Principle
Standard suction: fills the suction tank to prime the transfer pump
Transfer up to 250 l/min: once the pump is submerged, the high flow transfer mode is automatically activated.
Vacuuming at the bottom of the tank : allows to vacuum liquids and solids remaining at the bottom of the tank to be cleaned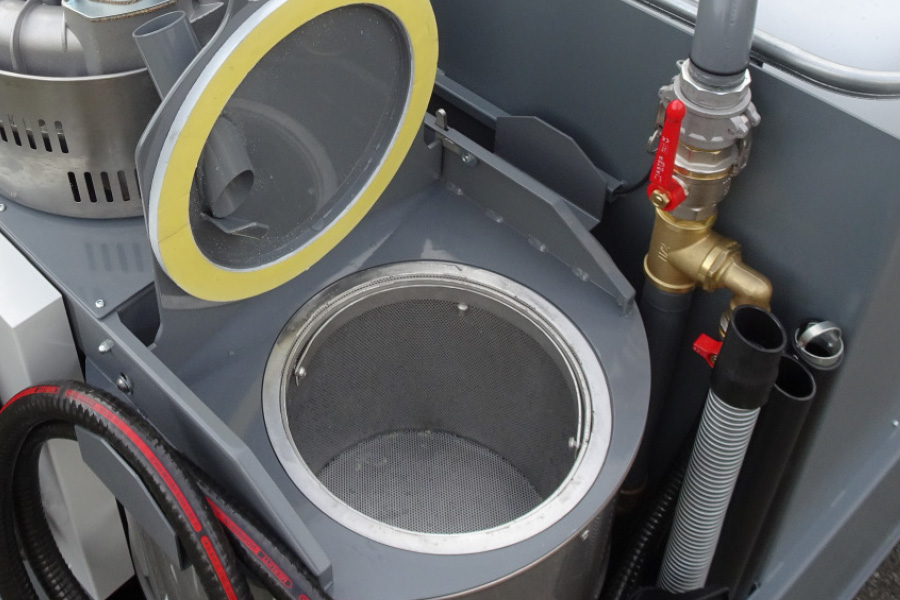 Liquid / solid separation
Provided by a 15 l stainless steel basket for 2000 µm pre-filtration coupled with a removable 200 µm bag.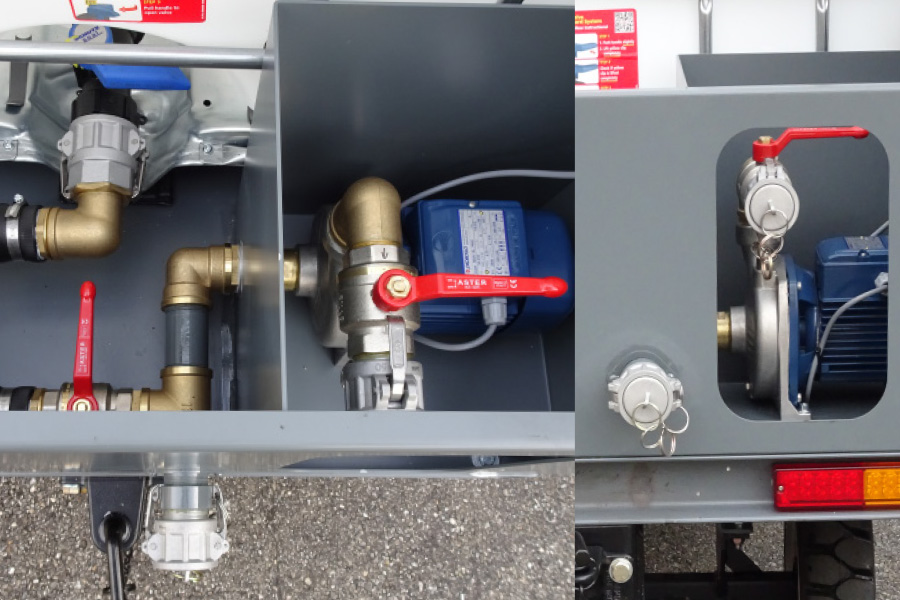 Simplified and safe emptying
The unit is drained by gravity or by an external pump, with a camlock connection and selection valve.
An electric high level indicator allows the automatic stop of the suction when the storage tank is full. Moreover, the design of the TANKVAC HV integrates a total retention to prevent any risk of accidental leakage.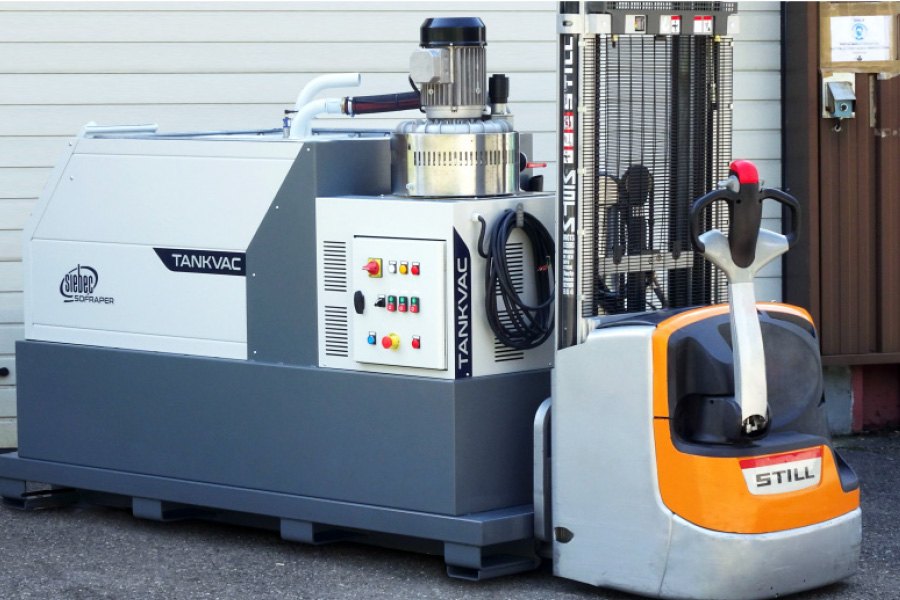 Handling & mobility
The TANKVAC HV is available in 2 versions :
Towable version with large diameter solid rubber wheels. Double steering axle on the 4000 liter version for a minimum turning radius. The parking brake is automatically activated when the drawbar is raised.
SKID version can be picked up by forklift or electric pallet truck with long forks.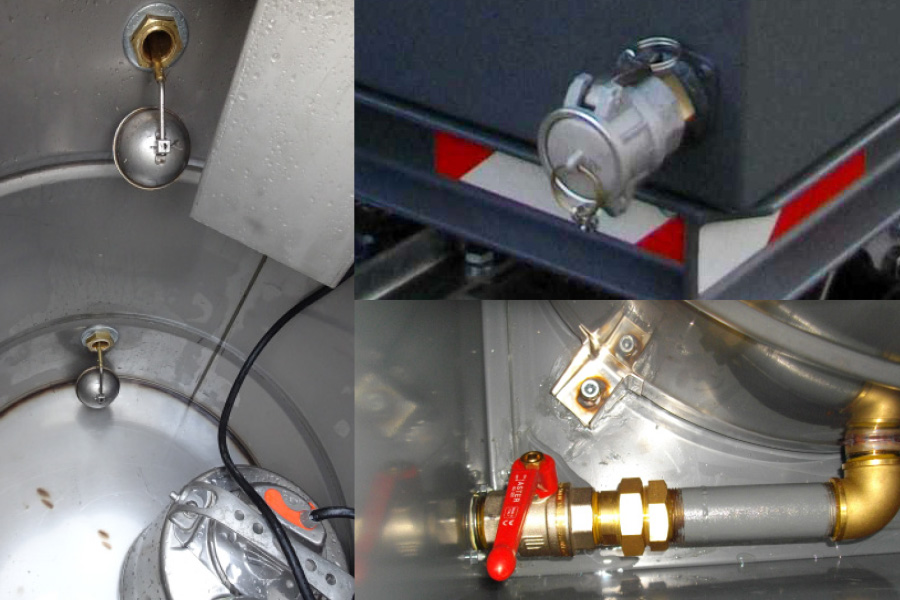 Intermediate suction tank
304L stainless steel tank with submerged pump, high and low level floats for HV auto mode and drain valve.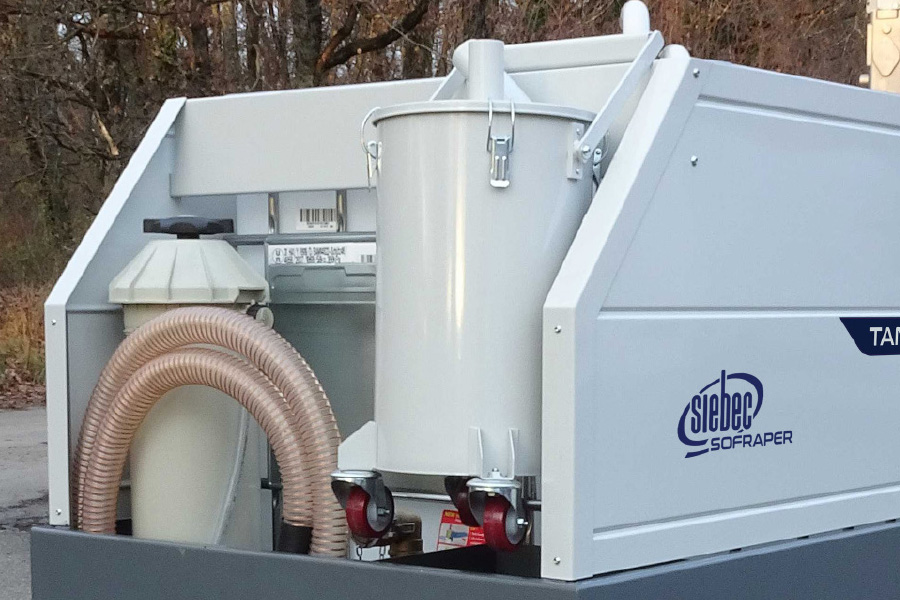 On board fine filtration & sludge tank
The fine filtration (20 or 5 µm) integrated in the discharge allows the direct reuse of the fluid in your process. A considerable time and cost saving. The FILTECH™ 20″ cartridge with very large filtering surface (5 m²) is washable and reusable.The sludge tank (optional) collects all solid particles and thus maintains the suction power of the unit throughout its use.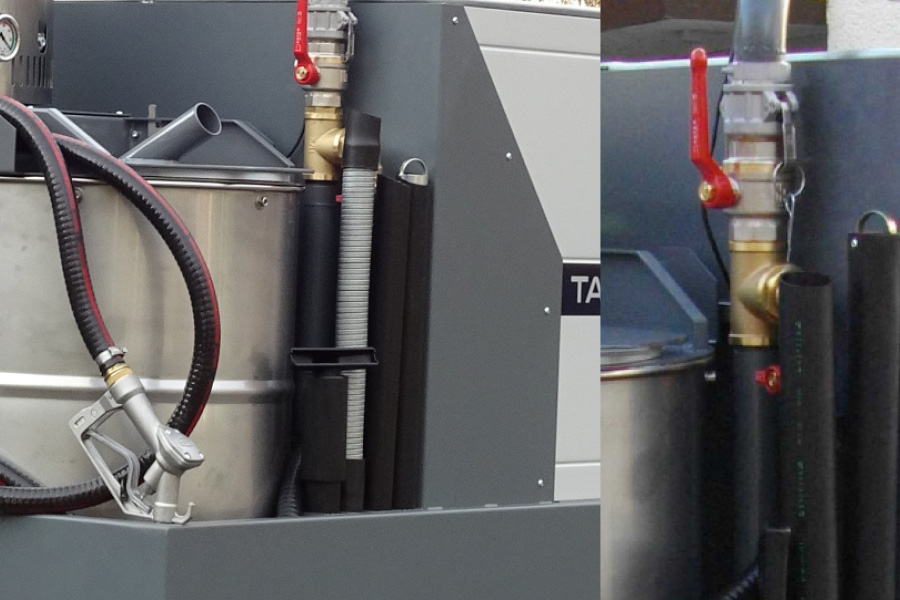 Ergonomics
Accessory support for dripping, pistol grip with selection valve for discharge mode (with or without filtration).
Accessories kit
Semi-rigid PE-metal cane (90 cm)
Straight PE cane (90 cm)
Flat spout (width 120 mm)
Flat bevelled nozzle
Reinforced suction hose with knurled screwed sleeves (3 or 6 m)
Floor nozzle (optional)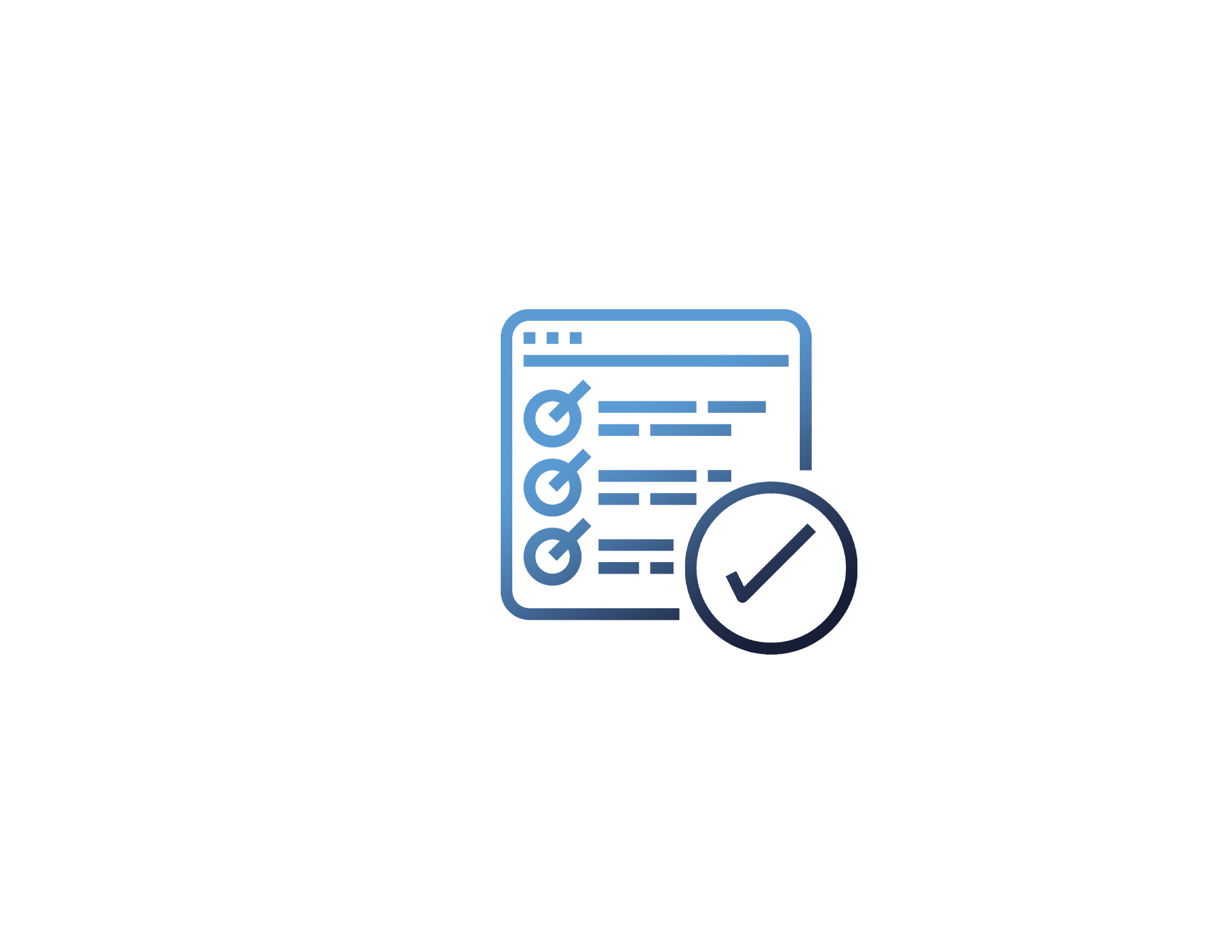 Options
Sludge tank (30 liters) : separate collection of sludge or chips. Flexible hose of 3 m included.
Fine filtration: fine filtration at the discharge on 5 or 20 µm cartridge.
HP effect lance: for an easy cleaning of the tanks.
Pre-filtration bag : for a prefiltration from 2000 to 200 µm.
Additional tank : Double the capacity of your TANKVAC HV with a second trailer with a 1000 liters capacity.
Caractéristiques
Performances
Max airflow (m³/h)

480

Max depression (mmH2O)

3800

Applications

Lubricated chips, Emulsions, Neat oils, Pit emptying, Detergent products

TURBO™ Technology

Yes

HV™ Technology

Yes
Motorization
Power (W)

3300

Power supply

230V single phase
Design
Width (mm)

1120

Depth (mm)

2400

Height (mm)

1850

Capacity (litres)

1150

Suction pipe diameter (mm)

50