HV™ technology

This exclusive patented SIEBEC Sofraper allows an ultra-fast transfer of liquids while ensuring a complete cleaning of the containers, without liquid or solid residues!

TURBO™ technology

The vacuum cleaner detects the suction context and automatically changes the motor configuration to favor a strong vacuum or a high air flow. Thus it sucks up both liquids and solids!

FINE filtration

The fine filtration (20 or 5 μm) integrated in the discharge allows the direct reuse of the fluid in your process. This saves you a lot of time and money!
A specific solution for each application
Industrial suction
Our products on video
VIDEO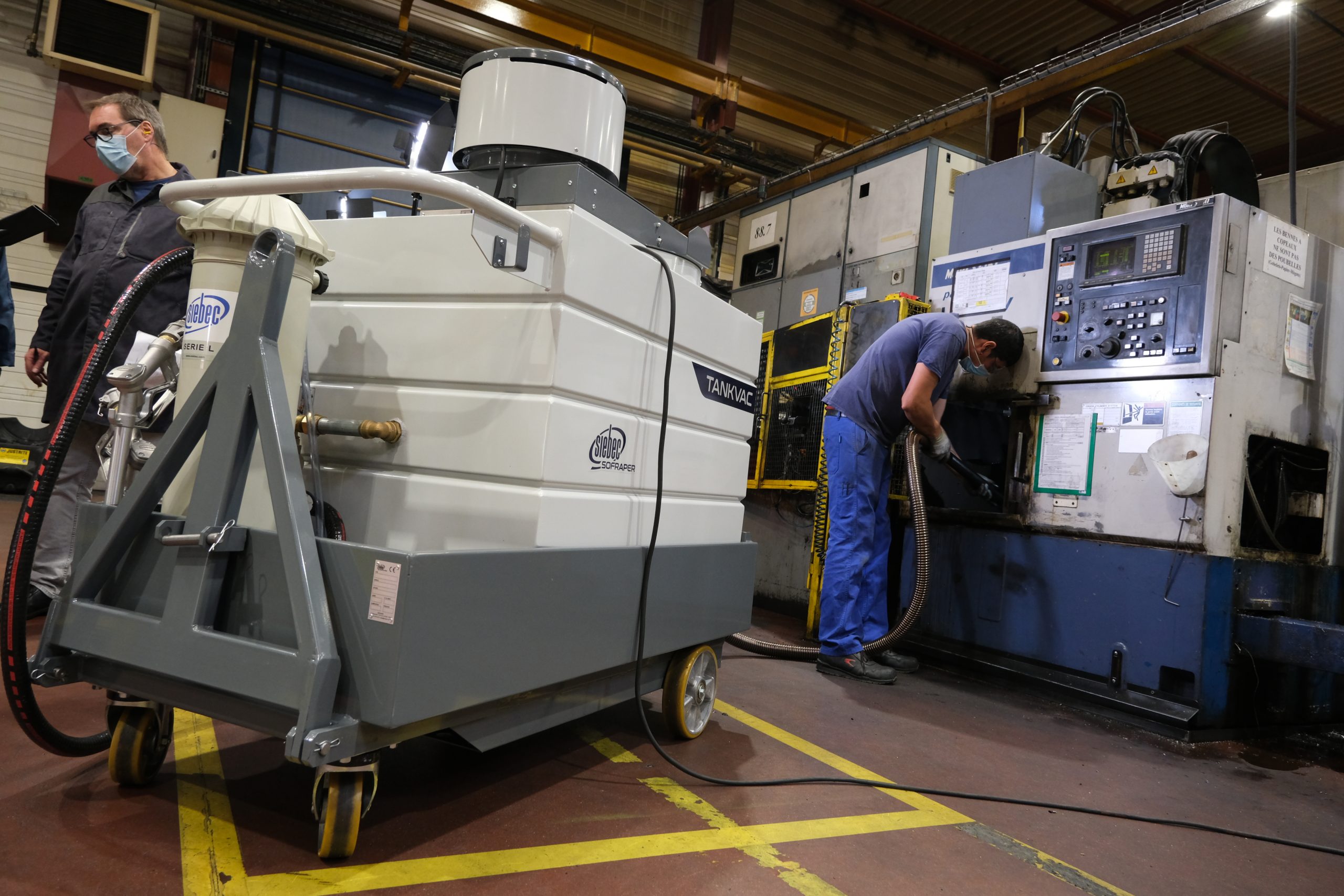 Discover SIEBEC Sofraper through our most famous machines
ICONIC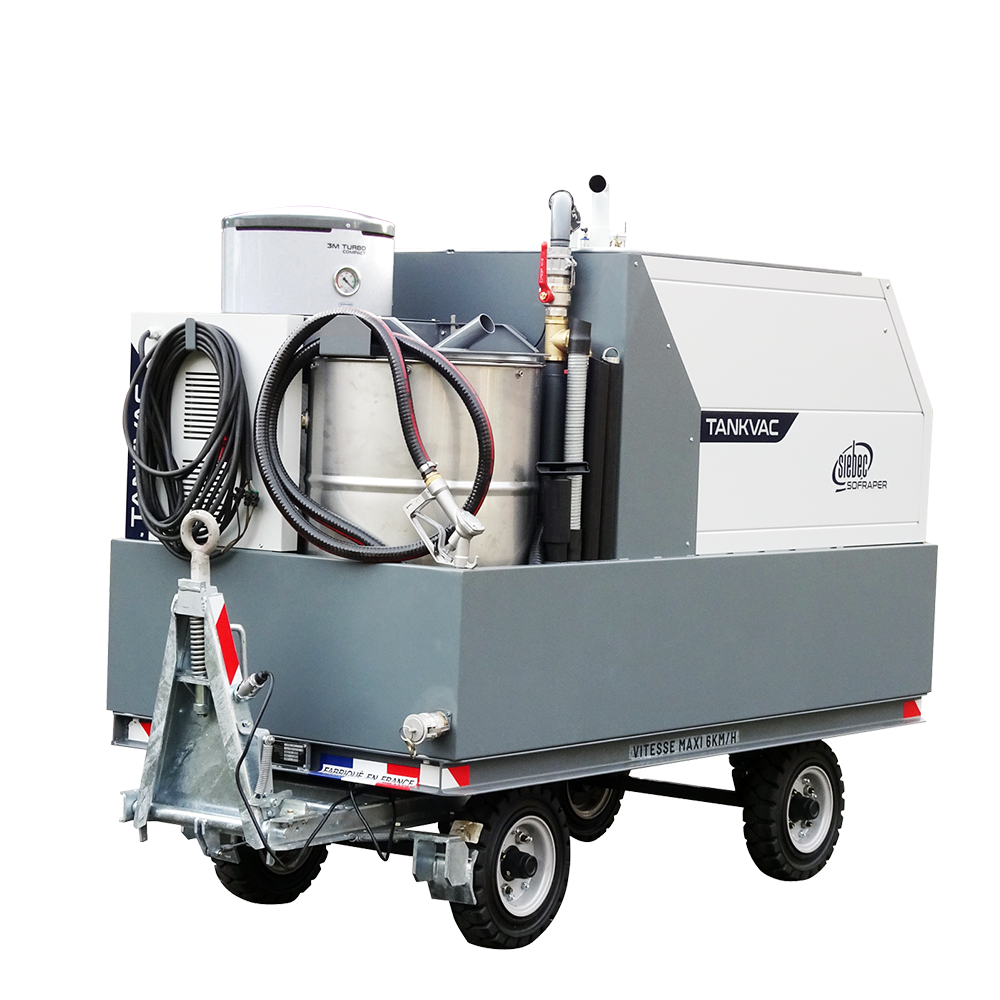 Very high capacity emptying vacuum
TANKVAC HV 1203M TC
The TANKVAC HV is a self-contained, large capacity vacuum cleaner with fine filtration at the discharge. It is ideal for emptying and transferring large volumes of lubricants and non-foaming detergents. The 1203M TC version with a capacity of 1000 liters is equipped with SIEBEC Sofraper's exclusive TURBO™ and HV™ technologies. A combo never seen before on the market!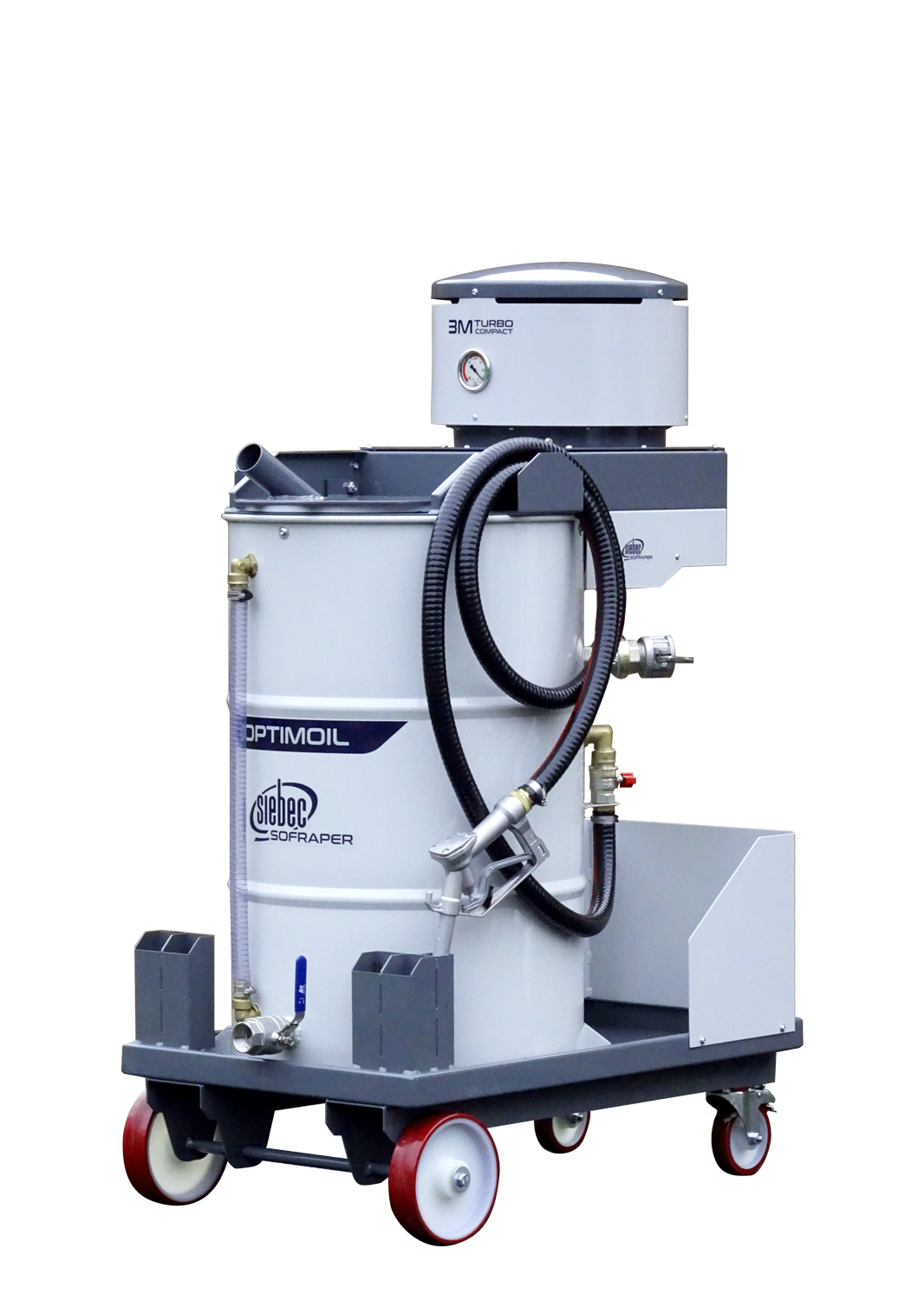 Versatile emptying vacuum
OPTIMOIL 203M TC
The OPTIMOIL is a multi-purpose industrial vacuum cleaner designed for emptying machine tool bins and daily maintenance operations. The 203M TC version with a capacity of 170 liters has TURBO® technology that grants it a powerful suction with a simple 230V single-phase 16A standard power supply. The optional HV™ technology allows it to reach an exceptional transfer rate of 250 l/min!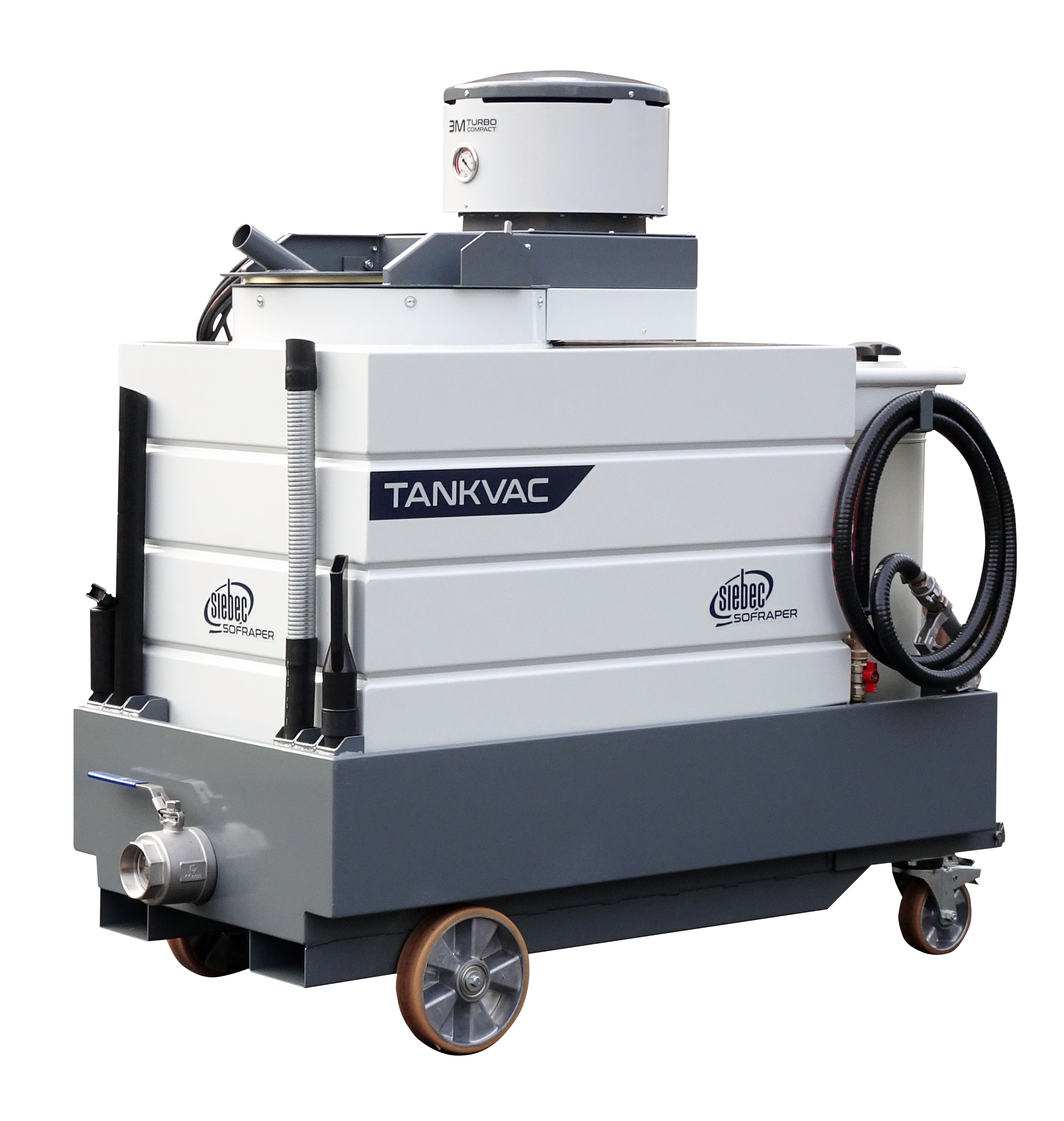 High capacity emptying vacuum
TANKVAC SQ 603M TC
The TANKVAC SQ is a self-contained vacuum cleaner with a capacity of 600 liters with a fine filtration at the discharge. It is ideal for the suction of lubricants from machine tools.
SIEBEC Sofraper is at your service
Contact us directly or through our subsidiaries in their respective countries.