EASYPURE™
Autonomous recycling station for industrial effluents
Dedicated to recycling cutting fluids directly in the machine shop, the EASYPURE™ reduces new fluid consumption while preserving its original properties.
The benefits
Recycled = saved
Reduces the cost of reprocessing used fluid, reduces the purchase of new fluid, increases the life of the fluid used.
Optimal properties
SIEBEC filtration ensures the elimination of particles and lubricating oils, while avoiding bacterial development.
Better for the environment
On-site reprocessing eliminates trucking and reduces consumption of new fluid. Good for your carbon footprint!
Great compatibility
Handles emulsions, micro-emulsions, synthetic and whole oils, chip juices…
Applications
Recycling of cutting fluids
Treatment: tribofinishing/vibro-abrasion water, washing machine rinsing water, penetrant testing effluents, degreasing baths, etc.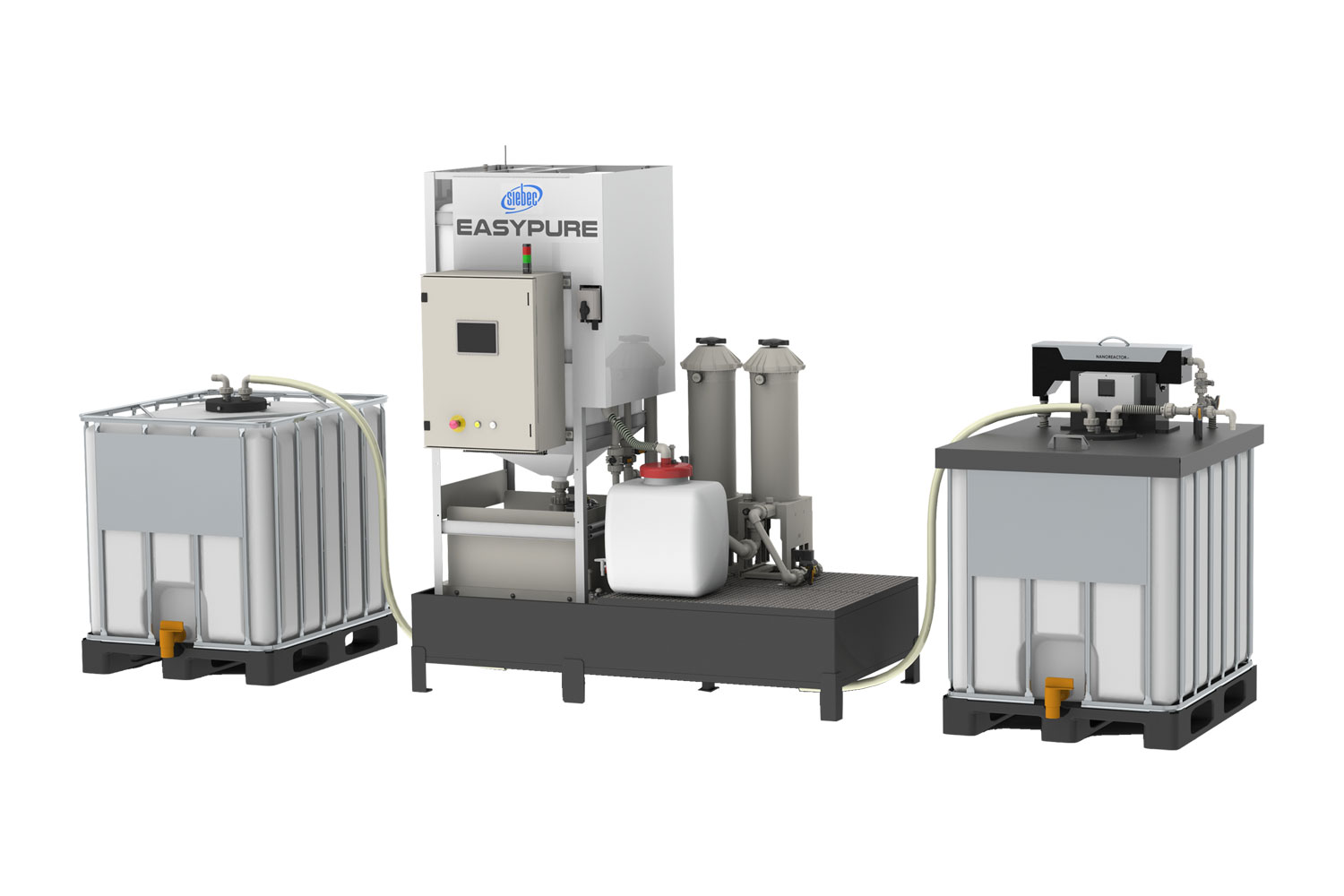 Operation
Automatic and/or manual operation through the touchscreen interface. Control of start and stop of operation or synchronization with the start of the plant. Alarm settings (pH, temperature, filter clogging, level detection).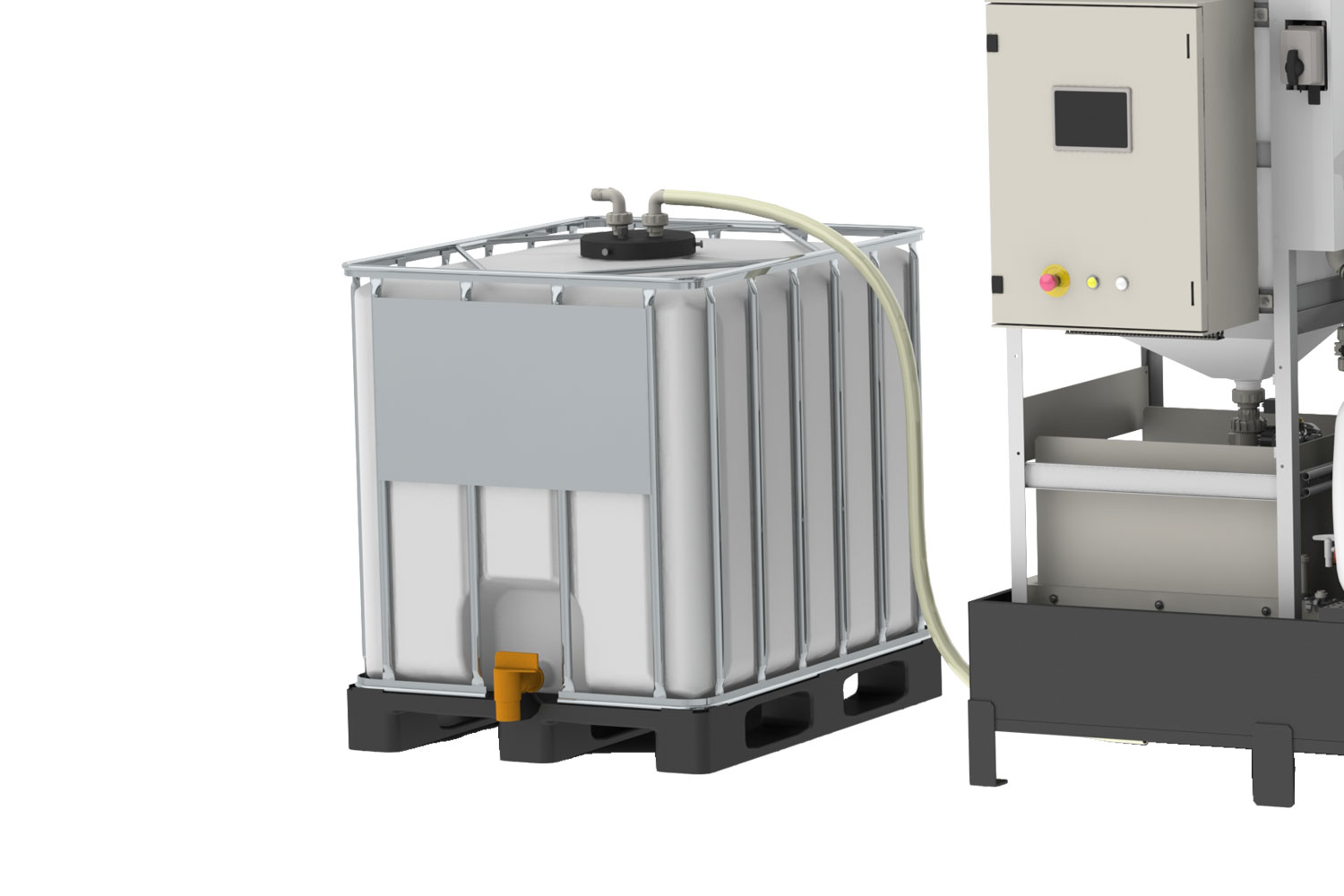 1. Used fluid storage
The chip juices and used cutting fluids are stored in the 1000 l IBC. The fluid is then automatically transferred to the station in batches of 500 l.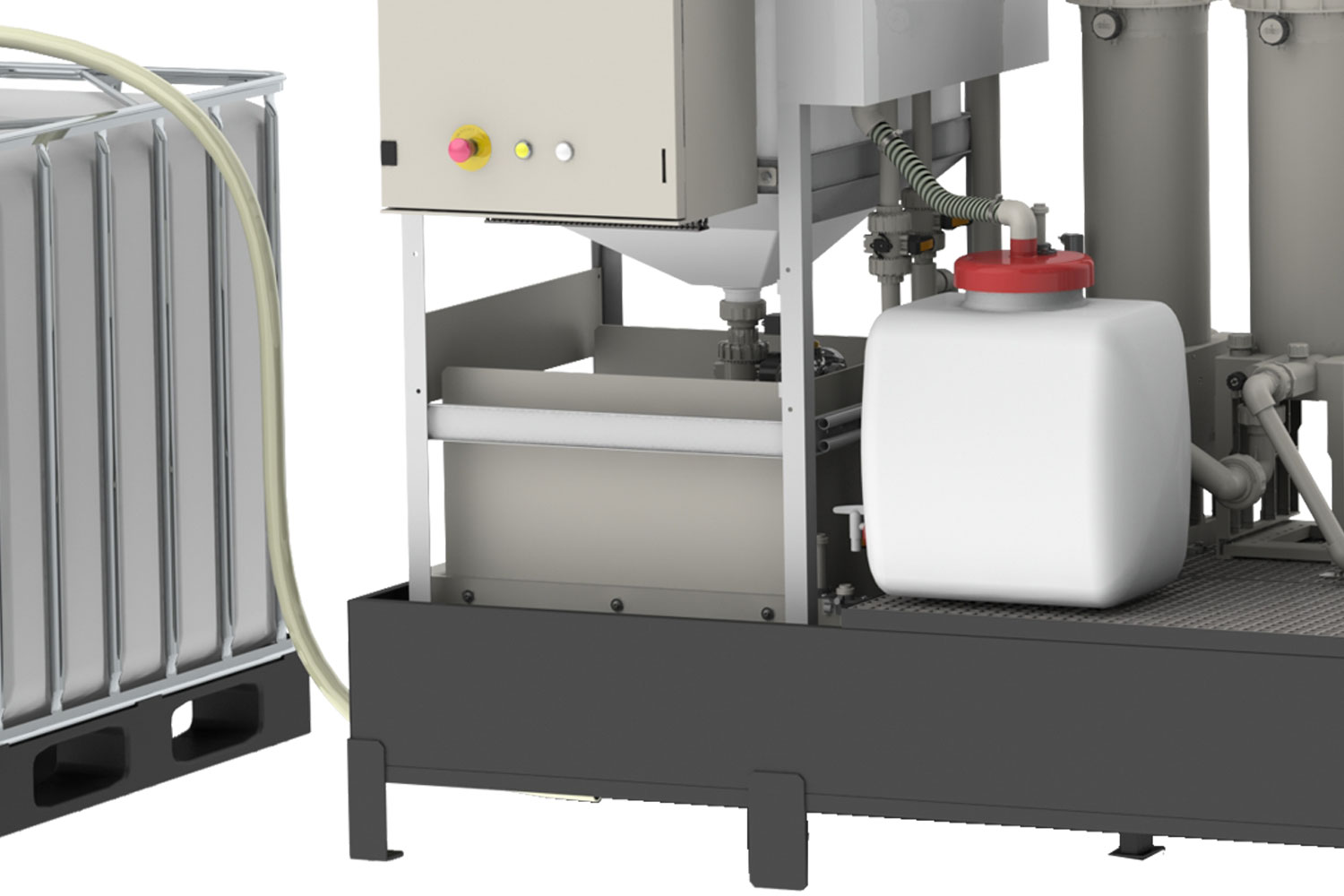 2. Decanting
The fluid is transferred to the dephasing tank. The lubricating oils are collected in the module (A) and the sludge and chips are transferred to a BigBag for disposal.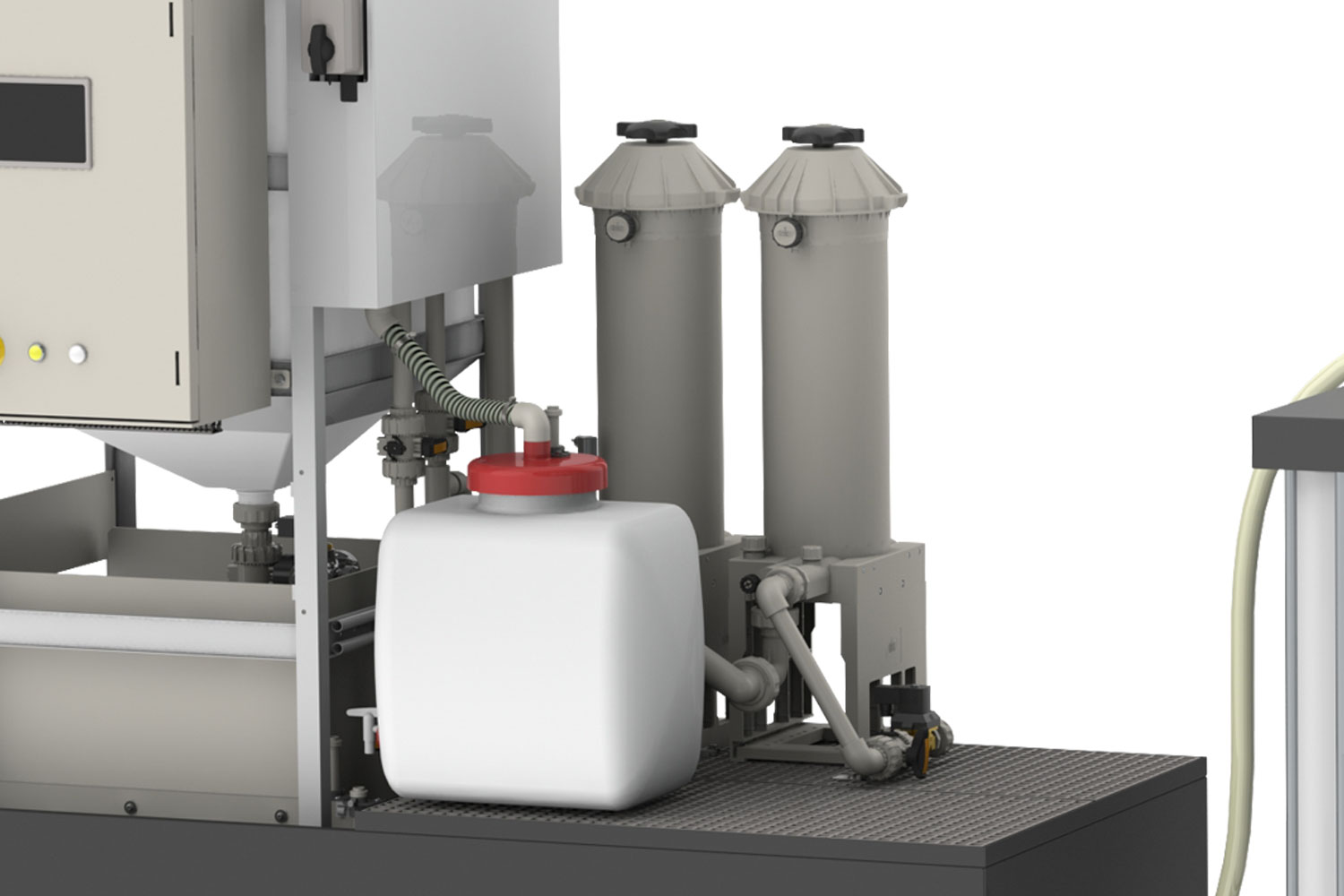 3. Filtration & de-oiling
Once sludge, chips and supernatant oils have been removed, the fluid receives a finishing treatment to refine its filtration and eliminate fine particles and traces of lubricating oil.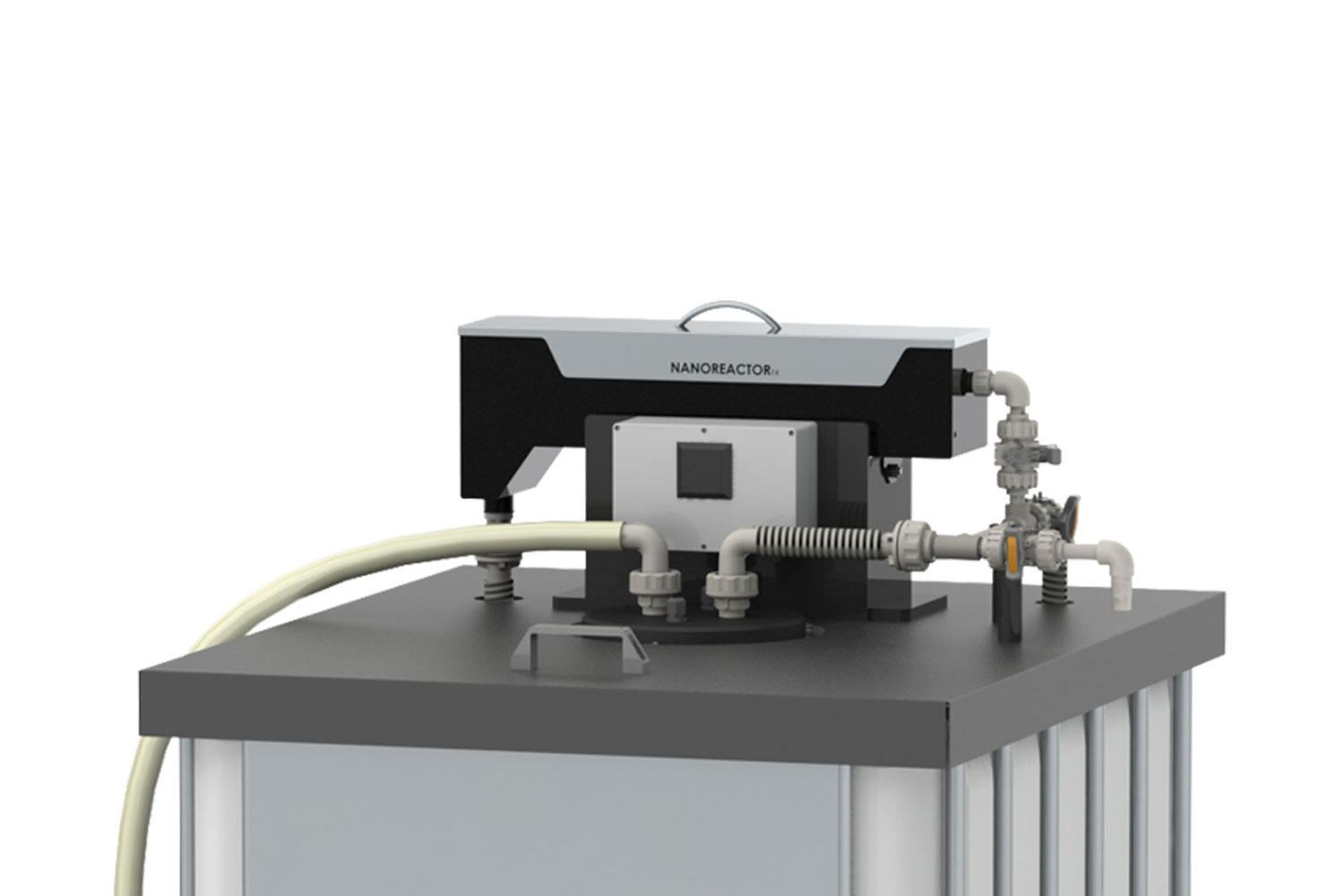 4. UV treatment
The regenerated fluid is stored in the final IBC where it passes through the NANOREACTOR™ for continuous UV treatment to prevent bacterial growth.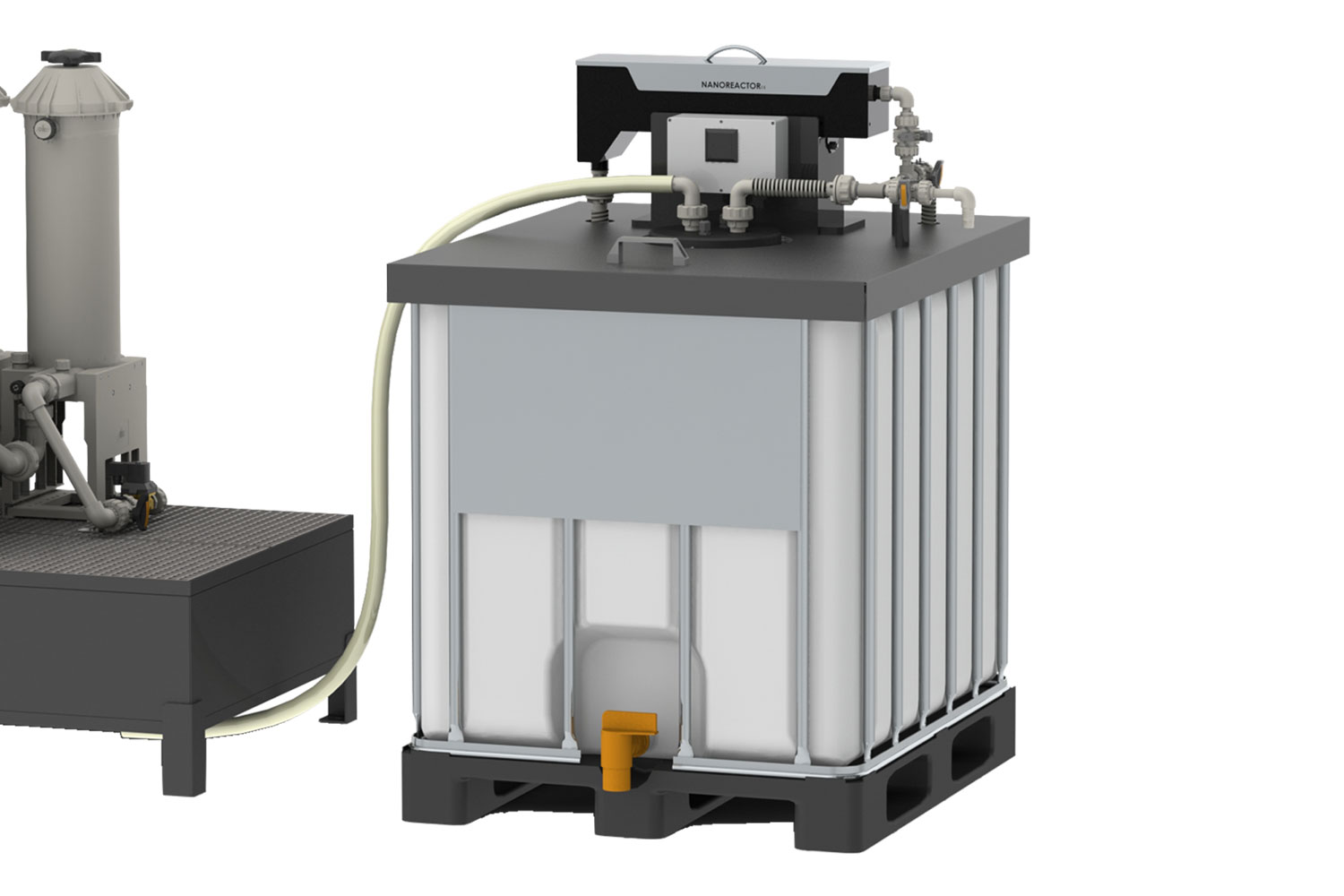 5. Regenerated Fluid
The fully regenerated fluid is ready to be transferred to the machine tool's lubricant tank for a new life.
6. Finishing treatment (optional)
The recycled fluid can be advantageously mixed with new fluid, and perfectly dosed using the EASYMIX™ automatic dosing station.
Specifications
Materials

Polypropylene, Epoxy paint

Width (mm)

2030

Depth (mm)

1166

Height (mm)

2263

Applications

Effluent recycling, Recycling of cutting fluids

Capacity (litres)

500