L52 / L82
Double tank medium flow filter
This double tank filter offers a flow rate of 9 to 21 m³/h on 20" or 30" filtration media. It is available in 2 materials: polypropylene (PP) or PVDF for high temperatures up to 110°C. The double tank allows to create a multi-stage filtration in order to increase the life span of the filtration media used.
Excellent chemical resistance
Available in polypropylene or PVDF, this filter is resistant to both acids and bases.
Long-lasting design
Our extremely strong plastic welding method eliminates the need for gaskets, eliminating the risk of leakage.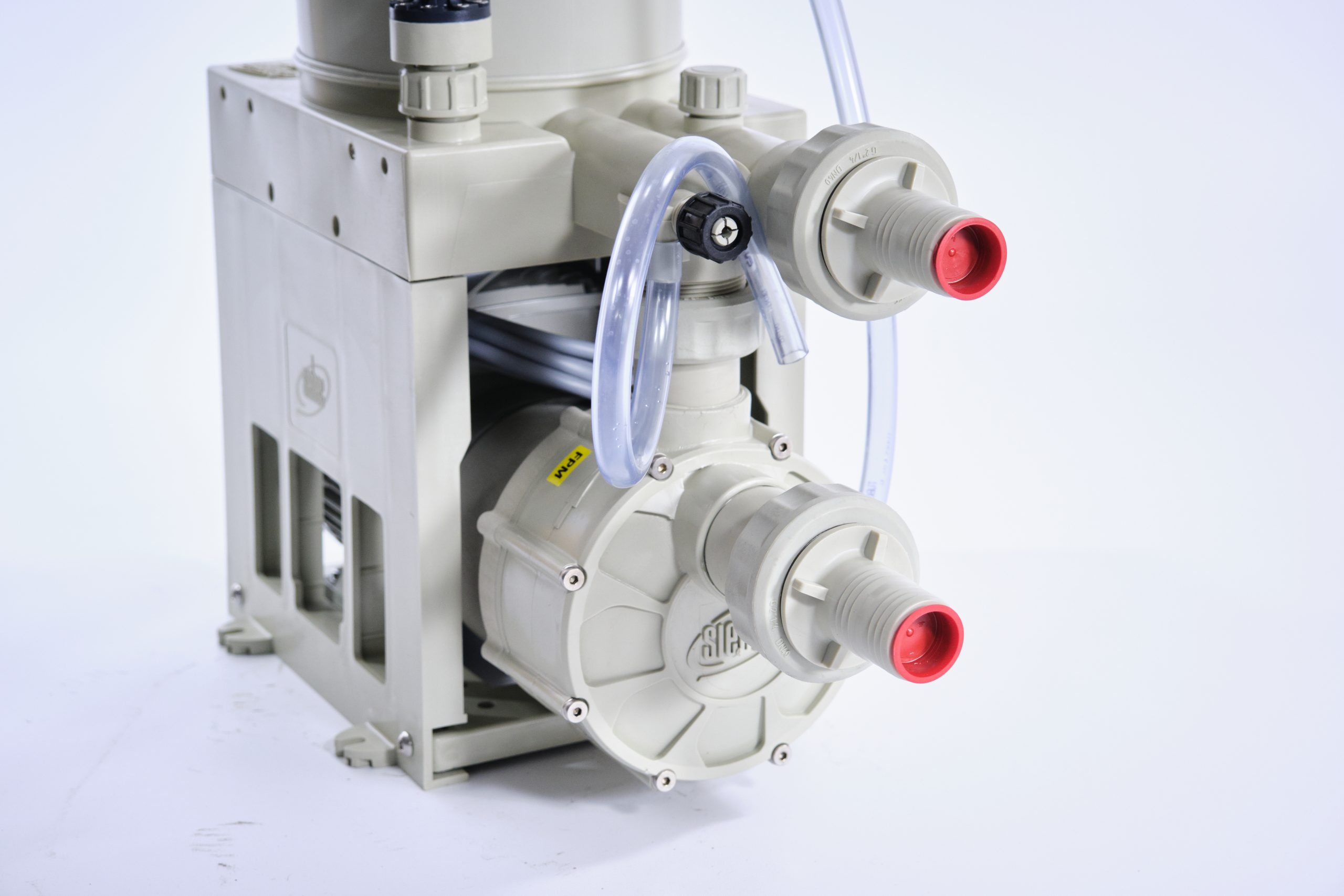 Pump Protection
The filter holder protects the pump from splashes of potentially corrosive fluids, thus extending its life.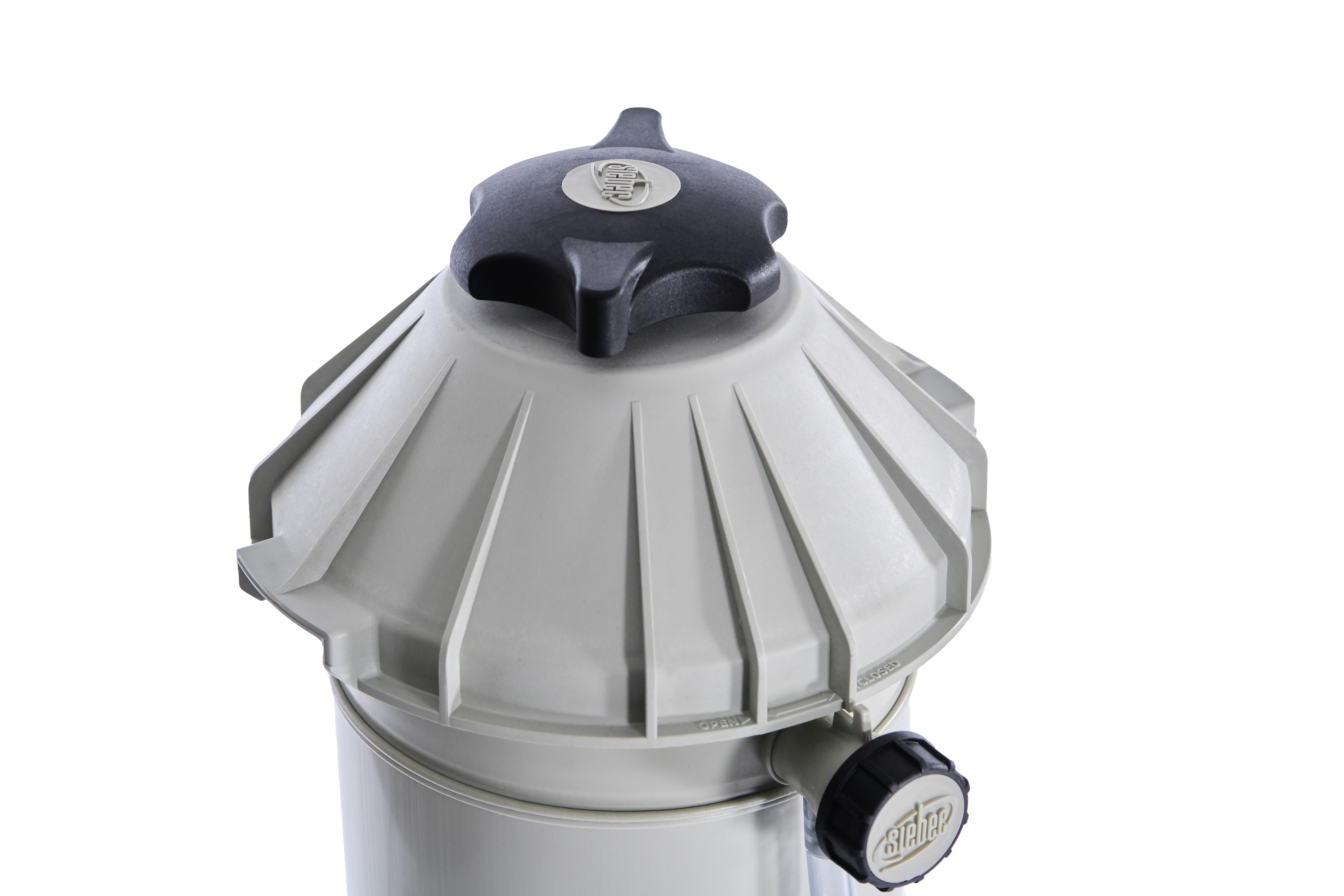 Improved ergonomics
The bayonet lock lid opens and closes with one hand.
High filtration compatibility
Choose from 5 types of filter media to perfectly fit your needs.
Specifications
Performances
Flow rate (m³/h)

18

Media height

10", 20", 30"

Double filtration tank

Available

Flow rate (m³/h)

18

Filtration media

L-TECH™ (pleated cartridge), QUALITHERM™ (extruded cartridge), Filter discs, CARBOTECH™ (activated carbon), BAGTECH™ (pocket)

Filtration threshold (µm)

0,2 > 100
Design
End

Nut, Nozzle, Flange, Threaded

Materials

Polypropylene, PVDF

Max temperature (°C)

110
Motor
Drive

Magnetic

Related pump models

M100, M140, M200, M250
Dimensions
Width (mm)

827

Depth (mm)

Height (mm)

1296