GOLDVAC 203M TC
Precious metal recovery vacuum
Designed specifically to facilitate inventory, the GOLDVAC 203M TC is particularly appreciated for the tremendous suction power provided by TURBO® technology. This technology has the advantage of offering a very high vacuum to force the loaded liquid through the filtration bag while being connected to a simple 230V single-phase 16A standard power supply. Its 170 liters tank is ideal for emptying large-volume tanks without the addition of an intermediate container.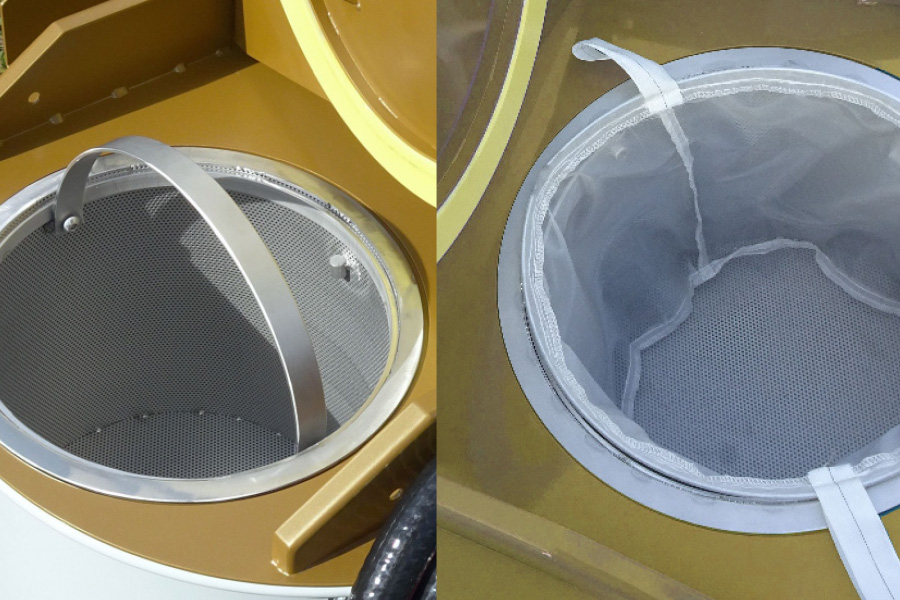 Liquid / solid separation
Provided by a stainless steel basket of 15 l for a 2000 µm pre-filtration coupled with a removable 200 µm calcinable bag.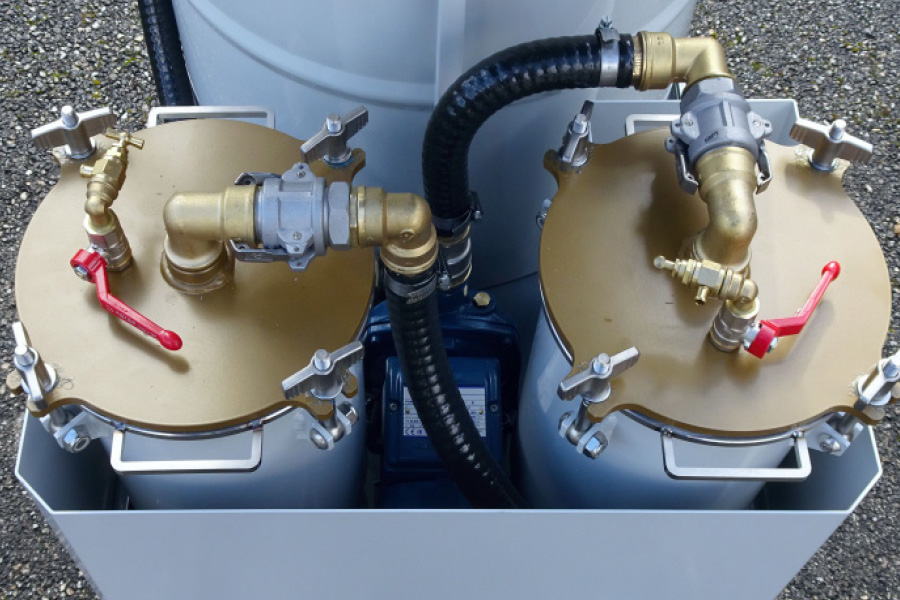 Zero loss of precious metals
The double stage filtration (first cartridge 5 µm to retain most of the solid particles, followed by an absolute filtration of 1 µm) allows to retain all the precious metals at the oil discharge.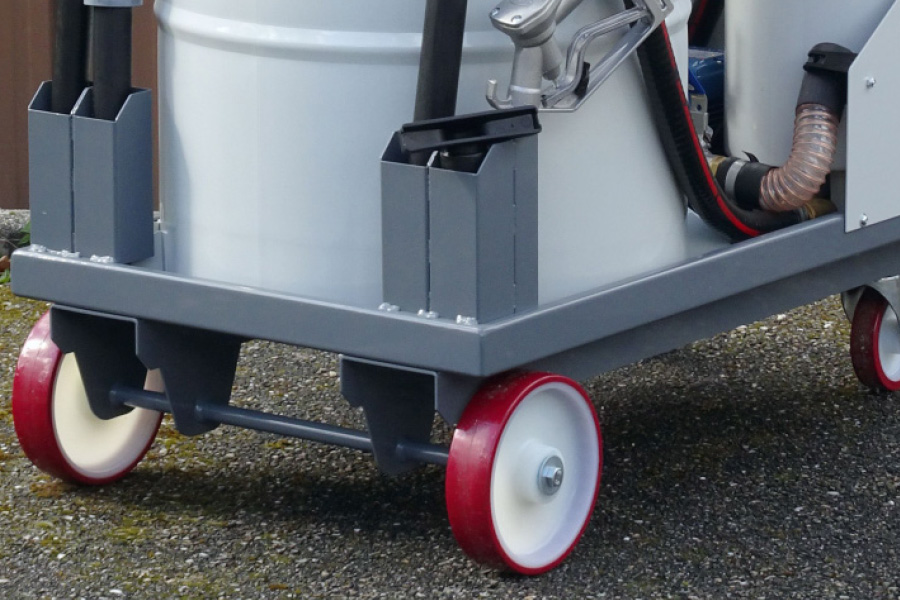 Cleanliness & ergonomics
The accessory holder on a drip tray with polyurethane wheels ensures that the workshop floor is always clean.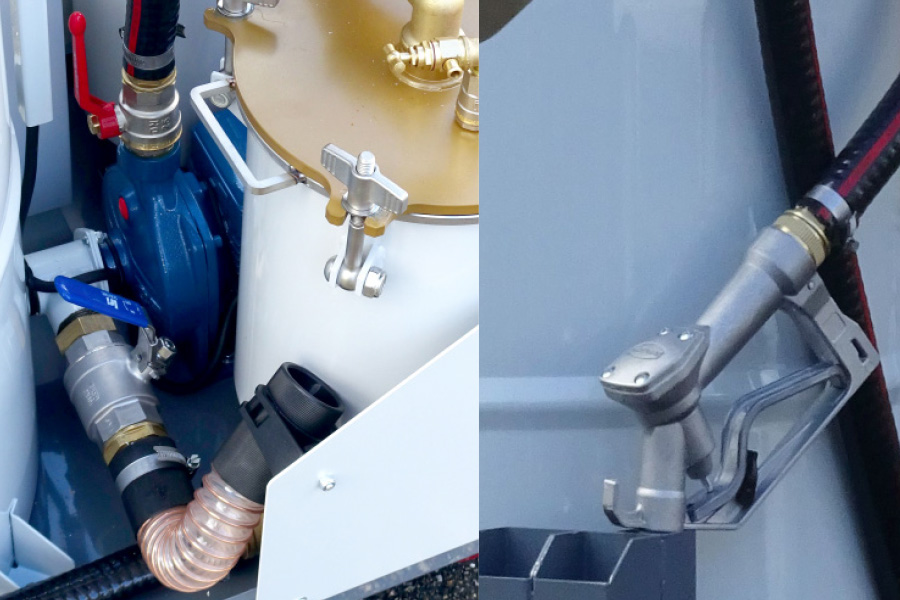 Simultaneous suction and delivery
Simultaneously to the suction, the external pump allows to deliver the filtered fluid directly into the machine during emptying. The lockable dosing gun makes the operation simple and precise. This function makes it possible to process tanks with a volume far greater than the capacity of the machine.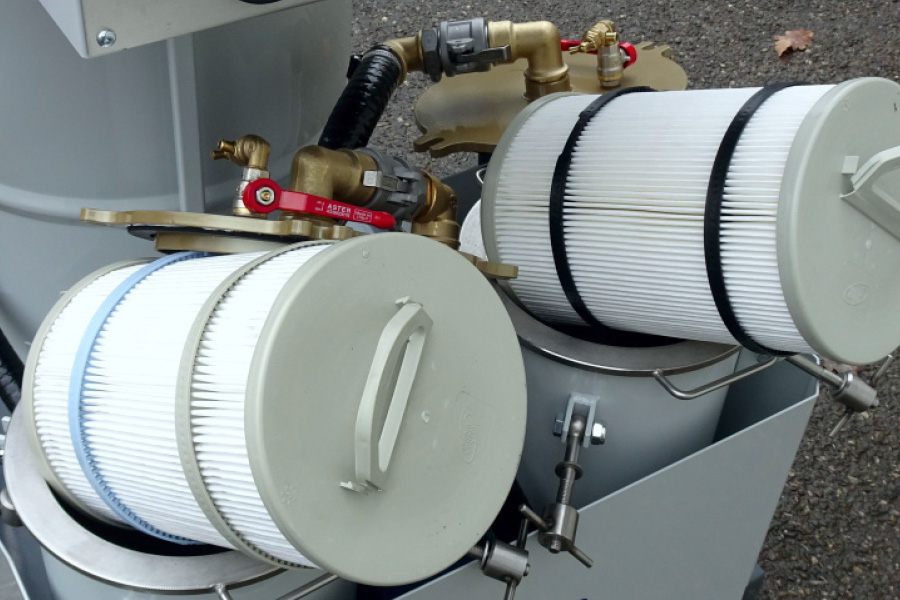 Top-of-the-line filtration
The GOLDVAC™ incorporates the best of the SIEBEC group's filtration technology. The pleated cartridges with a very large filtration surface of 5 µm and then 1 µm absolute are identifiable by color code.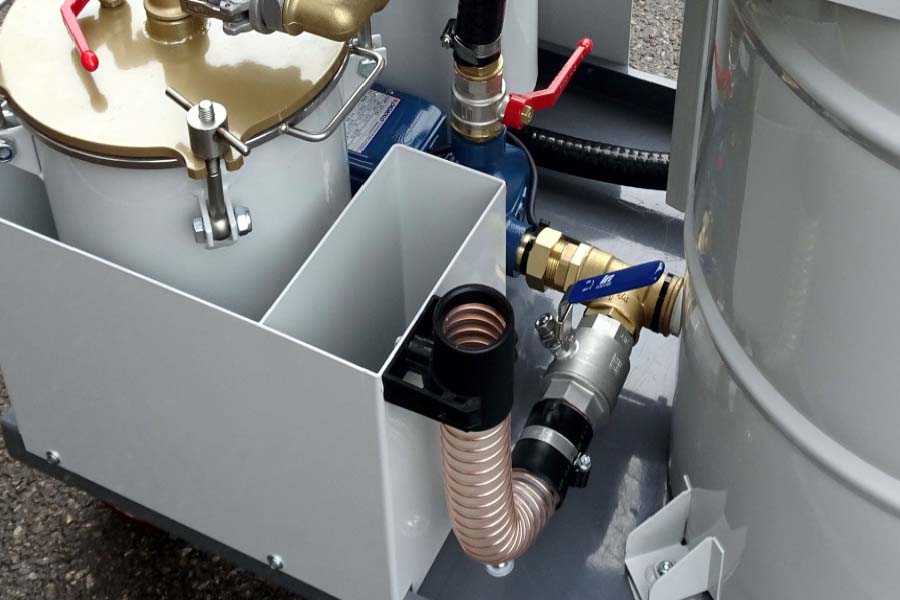 Total recovery
The delivery pump sucks directly at the low point of the sloping bottom tank, then the final total emptying is done by gravity through the selection valve.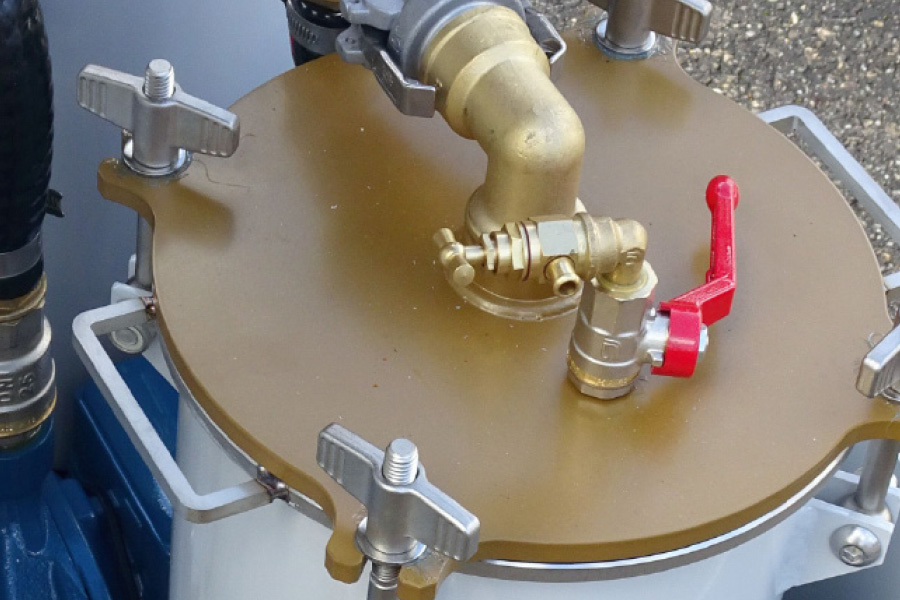 Total draining of the filter bodies
In order to filter 100% of the oil sucked in, the filter housings are emptied by compressed air. The contents are forced through the two filter cartridges.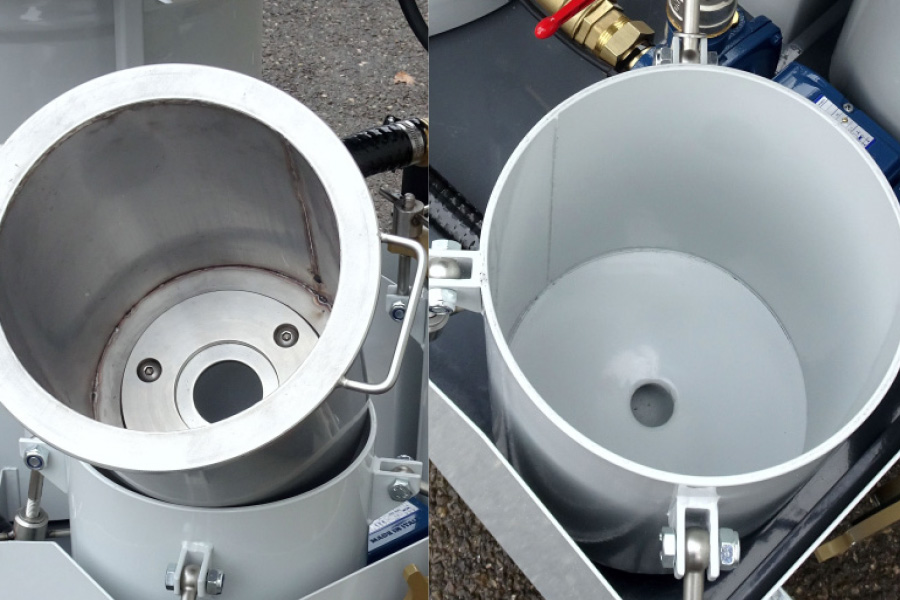 Smooth surfaces for easy cleaning
The conical-bottom filter body and stainless steel cartridge containers are completely smooth and removable for easy cleaning and recovery of valuable particles.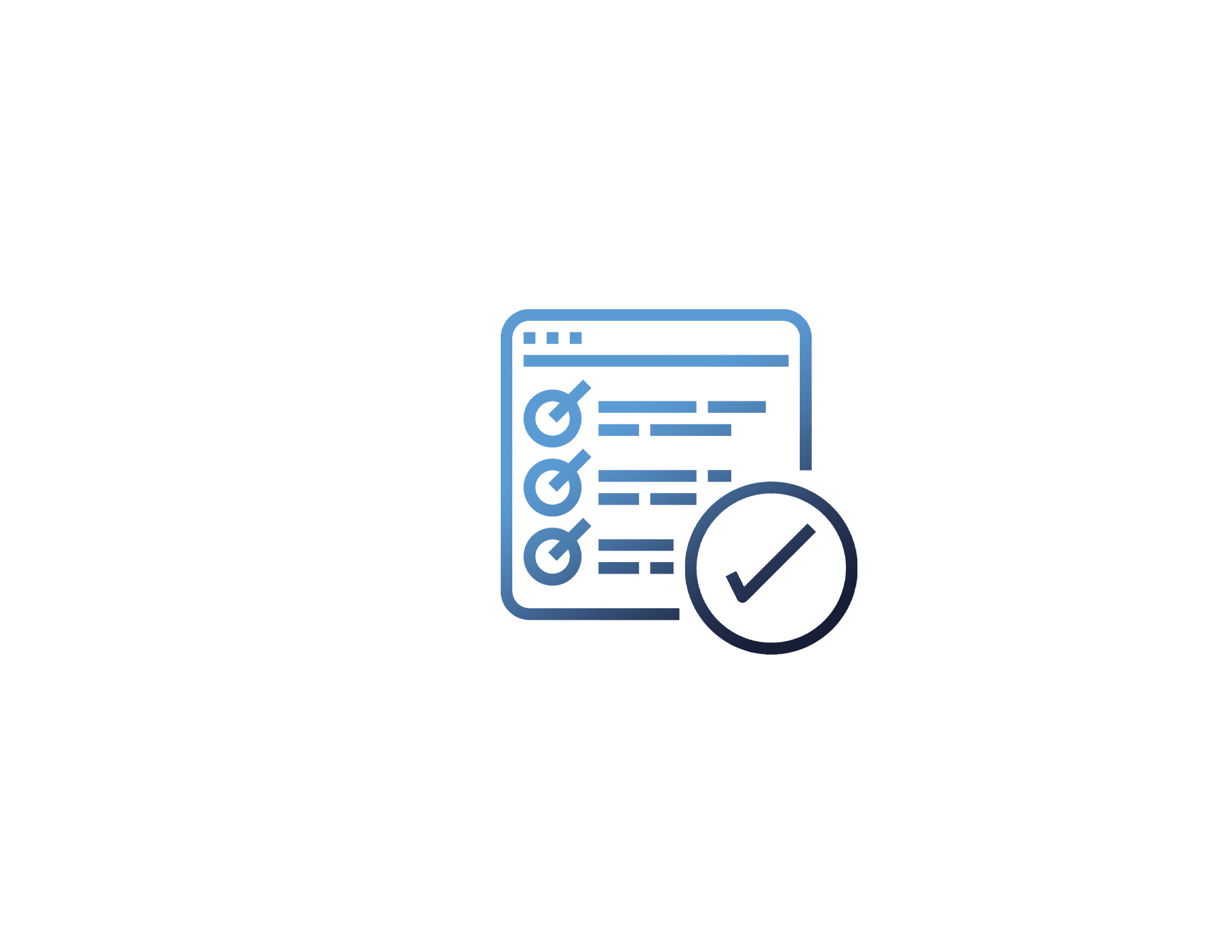 Accessories kit
Semi-rigid PE-metal cane (90 cm)
Straight PE cane (90 cm)
Flat spout (width 120 mm)
Flat bevelled nozzle
Reinforced suction hose with knurled screwed sleeves (3 m)
Conical rubber nozzle
Caractéristiques
Performances
Max airflow (m³/h)

480

Max depression (mmH2O)

3800

Applications

Recovery of precious metals

TURBO™ Technology

TURBO™
Motorization
Power (W)

3300

Power supply

230V single phase
Design
Materials

Epoxy paint

Width (mm)

620

Depth (mm)

950

Height (mm)

1492

Capacity (litres)

170

Capacity with simultaneous delivery

Illimitée

Weight (kg)

140

Suction pipe diameter (mm)

40