TANKVAC SQ 604
High capacity emptying vacuum
600 liters
2900 mmH2O
370 m3/h
The TANKVAC SQ is a self-contained vacuum cleaner with a capacity of 600 liters with a fine filtration at the discharge. It is ideal for the suction of machine tool lubricants.
Discover the TANKVAC SQ in video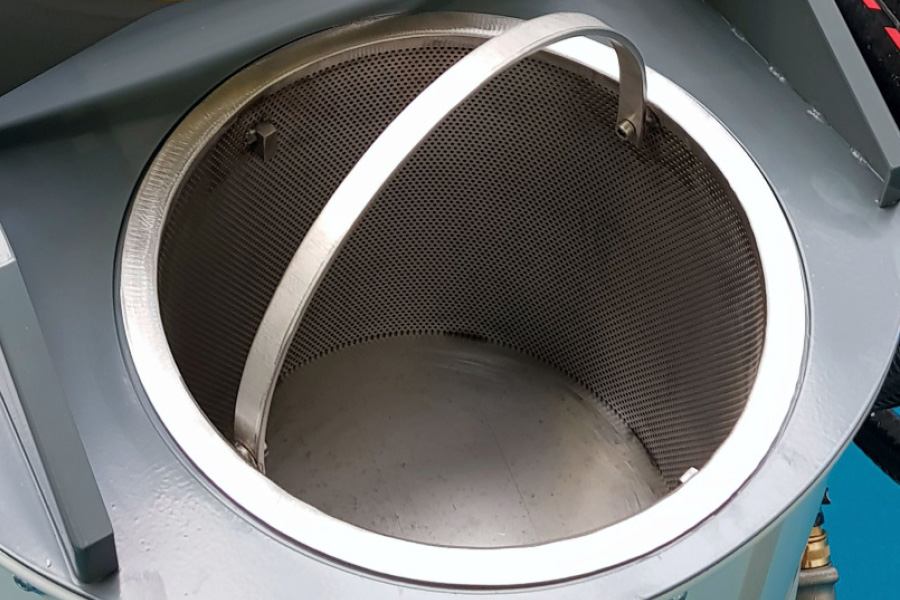 Liquid / solid separation
Provided by a 15 l stainless steel basket for 2000 µm pre-filtration coupled with a removable 200 µm bag.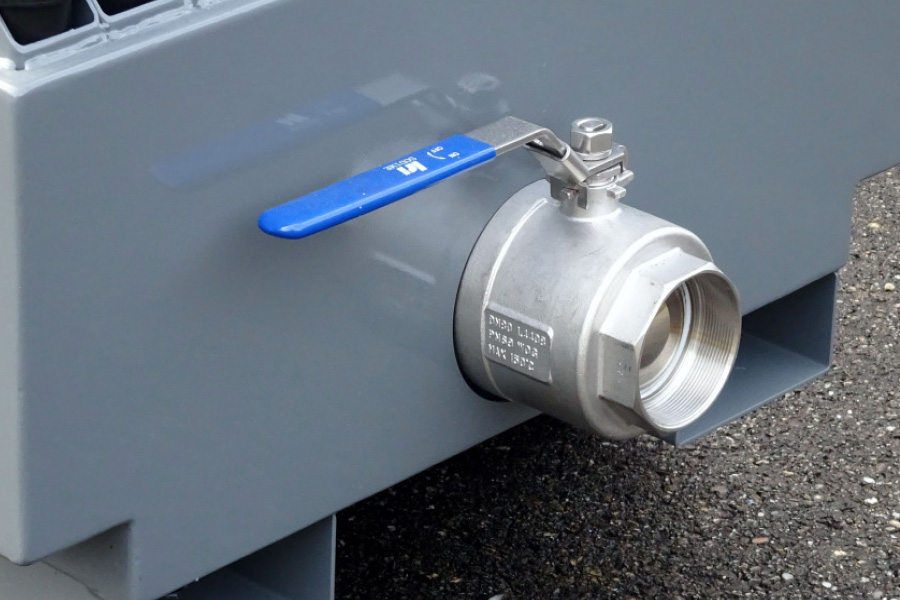 Simplified and safe emptying
The emptying of the unit is done by gravity. The sloped bottom ensures a total emptying. The 3″ drain valve is padlockable to prevent accidental spillage.The discharge is done via a removable pistol handle on a cam fitting. A mechanical float valve ensures that the capacity of the tank is not exceeded, thus preventing any overflow. The optional electric float stops the motor.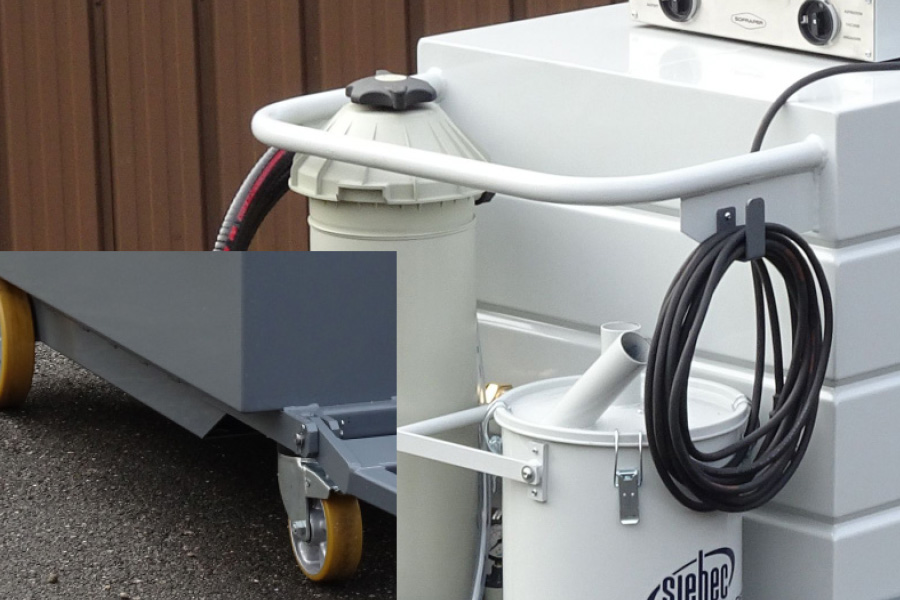 Handling & mobility
The TANKVAC SQ, despite its imposing size, remains easy to maneuver in an industrial environment. The grip bar and polyurethane steering wheels ensure excellent maneuverability while the large diameter wheels in the front give it a good crossing capacity. Its compact and very narrow "cubic" design allows it to easily slip between machines.For even more mobility, the TANKVAC SQ can be picked up by a forklift truck or towed by an optional drawbar.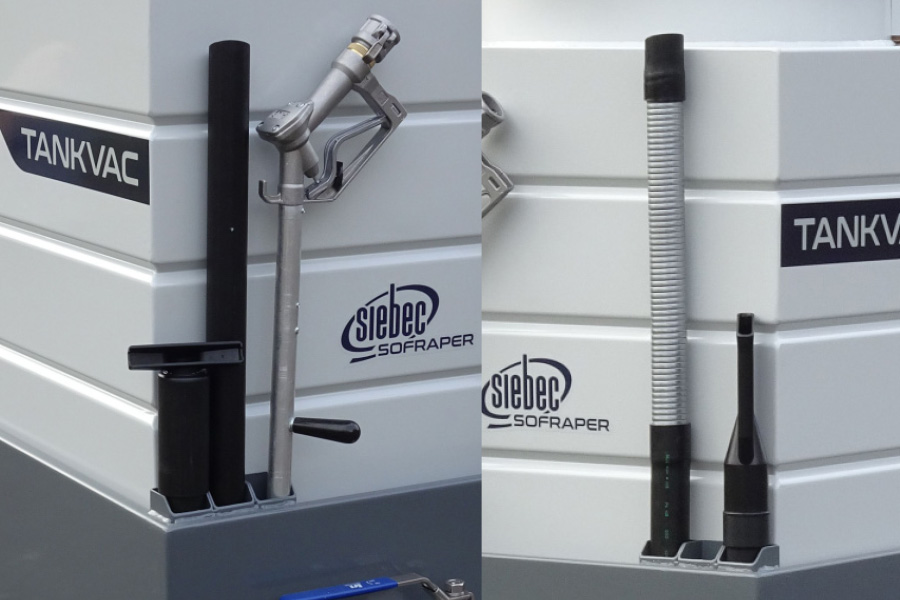 On-board accessories
The accessories are placed directly on the cart in a dedicated space on the drip tray.
Fine filtration & on-board sludge tank
The fine filtration (20 or 5 µm) integrated in the discharge allows the direct reuse of the fluid in your process. A considerable time and cost saving. The FILTECH™ 20″ cartridge with very large filtering surface (5 m²) is washable and reusable.The sludge tank (optional) collects all solid particles and thus maintains the suction power of the unit throughout its use.
Accessories kit
Semi-rigid PE-metal cane (90 cm)
Straight PE cane (90 cm)
Flat spout (width 120 mm)
Flat bevelled nozzle
Reinforced suction hose with knurled screwed sleeves (3 or 6 m)
Delivery hose, 3 m extension with M/F cam fitting (optional)
Floor nozzle (optional)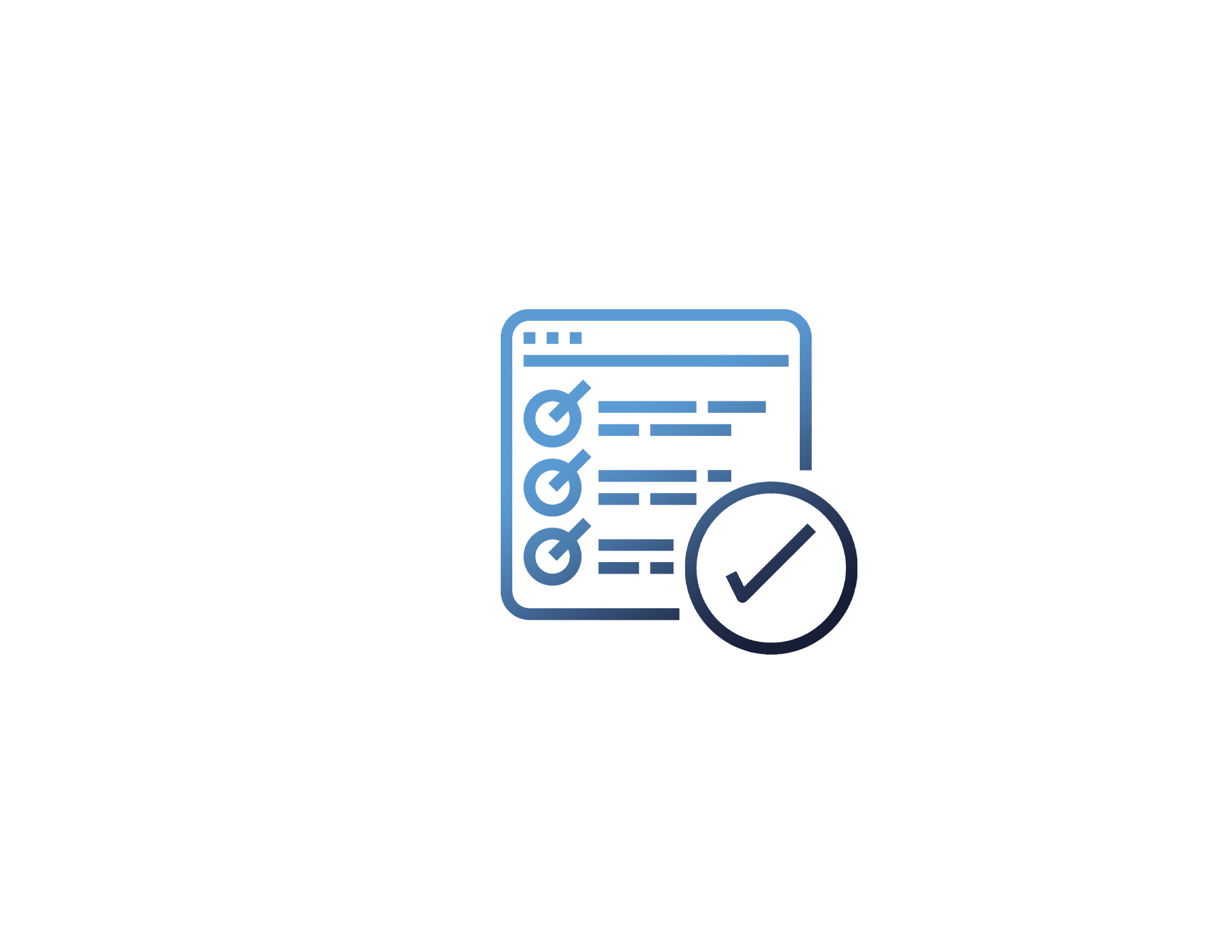 Options
Sludge tank (30 liters) : separate collection of sludge or chips. Flexible hose of 3 m included.
Fine filtration: fine filtration at the discharge on 5 or 20 µm cartridge.
HP effect lance: for an easy cleaning of the tanks.
Tow bar: allows the TANKVAC SQ to be towed for an even faster movement.
Pre-filtration pocket: for a pre-filtration of 2000 to 200 µm.
Electrical shut-off float: stops the motor for maximum safety in addition to the shut-off float.
Caractéristiques
Performances
Max airflow (m³/h)

370

Max depression (mmH2O)

2900

Applications

Lubricated chips, Emulsions, Neat oils

TURBO™ Technology

No

HV™ Technology

No
Motorization
Power (W)

4000

Power supply

400V three-phase
Design
Width (mm)

1800

Depth (mm)

800

Height (mm)

1860

Capacity (litres)

600

Suction pipe diameter (mm)

50